Android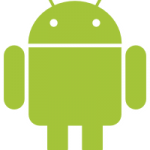 Google created the Android operating system as a competitor to the Apple iOS platform. Google and Apple are in a death match for the eyes and ears of the world. OK, maybe not a death match but each would like to see the other go away. Android is a mobile operating system designed for touch screen devices like phones and tablets. It is currently the most widely used touch screen operating system. Android is technically an open source, free operating system. However, most devices include some proprietary code necessary to access data and services not part of the default OS.
The Android operating system was released by Google in 2007. It was part of an effort to advance open standards in mobile devices. Thus it's free, open source status.
Developing for Android can be done on a Windows, Mac or Linux machine. Google recommends the Android Studio software for development. Android Studio is an IDE (integrated development environment) which provides the ability to write, test & debug your code while you write it. You'll also need the Android SDK (system development kit) which is part of Android Studio. Last but not least, Android uses Java as a programming language. You'll want to become familiar with it.
Apps for Android are available on Google Play.
Learn more about Android development:
Get started developing for Android
Android developement videos (scroll to the bottom of the page)
iOS

The Apple mobile operating system is used exclusively on apple hardware. It runs on Apple phones, ipods and tablets. It's proprietary and not available for use on any other devices. Like Android, it is a touch-based user experience. iOS has taken a back seat to Android when it comes to market share primarily because Android is free to use for manufacturers of mobile devices. Fans of Apple products are notoriously committed to their products and to the interface provided by iOS.
iOS was first released in 2007 and was a closed system. The original thinking by Steve Jobs was that applications could be written specifically for Apple making them appear to be native applications. After a short period of time, Apple released a software development kit (SDK) providing a means for developers to create third-party applications for iOS.
Developing for iOS means you'll want to use Apple products as a platform. You'll want a Mac PC (laptop or desktop). Apple has it's own language for iOS called Swift. You'll need to become familiar with it. Last, you'll probably use Xcode as a development environment. Known as an IDE (integrated development environment), Xcode is a free download that provides a good tool to help you code, test and debug your app. If you haven't created an Apple ID yet, you'll need to do that before downloading Xcode.
Apps for iOS are available in the App Store.
Learn more about iOS development:
Windows Phone

Microsoft Windows Phone was originally released in 2010 as Windows Phone 7. Windows Phone was originally designed as an operating system for smartphones. The latest version, Windows 10 Mobile is designed as an operating system for smartphones and tablets. Windows 10 Mobile is an effort by Microsoft to allow applications to run on any device with Windows 10 as an operating system. The expectation by Microsoft of the mobile operating system was high because of their dominance of the PC market. Unfortunately, Microsoft controls roughly 3% of the mobile device (phones & tablets) in 2016.
Developing for Windows 10 Mobile means developing for what Microsoft calls their Universal Windows Platform (UWP). This means your app can run on any device running Windows 10. Microsoft recommends their Visual Studio IDE for development. Several programming languages can be used in development including C#, Visual Basic, JavaScript and C++.
Windows apps are available in the Windows App Store.
Learn more about Windows development:
Get started with Windows app development
Website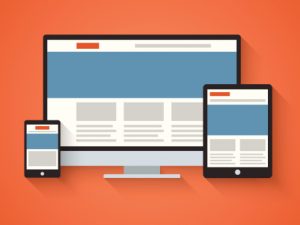 Website development is still a wide open environment. There is no default way to create a website. The most widely used platform is a Unix/Linux server running WordPress and a MySQL server. In fact, 26.5% of all websites are built using WordPress. WordPress is free, open source software that is relatively easy to implement and easy for users to add content once it's set up.
WordPress is called a CMS or Content Management System. A CMS stores the web page content in a database. The advantage of using a database is that the page content can be accessed and edited through an admin system. Users can change the content of a web page without knowing any web coding like HTML or CSS. Other CMS platforms that are used widely include Joomla and Drupal.
The majority of websites do not use a CMS. Website building basics include HTML and CSS. These two basic building blocks can be used alone or with other tools like PHP, .Net and C#, JavaScript and Python.
Check out our Programming Languages, HTML & CSS page for more info and resources for learning about HTML & CSS.