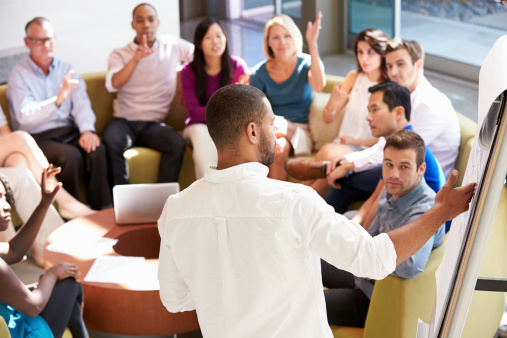 The application period for the Building Solutions as a Co-op (2017) is now open!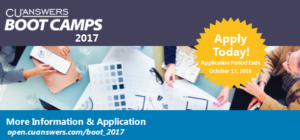 What are you waiting for? Apply today!
We're bringing back the Boot Camps! Boot Camps provide intensive interactions between CU*Answers design, development, and technical leaders and credit union participants, covering subject matter at a deeper level than is typical for most education and focus group sessions.
What Makes Data Valuable & Building Solutions as a Co-Op
Four 2-day sessions, 1 session per quarter
Must attend all 8 days to graduate
Work-study program (there will be homework!)
6 new participants, and 6 Boot Camp 2016 graduates will be selected for each