Let us help with your business development and design dreams…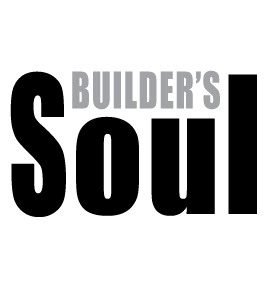 What does it even mean to have a builder's soul? To us, it represents having a desire for wanting to design and build something for yourself. It doesn't necessarily mean you having every resource available for completing this process. More it's a vision and spirit for wanting to drive the initiative forward on your terms -even if requires hiring certain expertise to completing the project.
Here are some leading characteristics we have noted from clients providing insight to what they felt this meant to them:
I want to talk about something I want to build, not something that has been previously built
I want to build something that is not CU*Answers motivated and developed
This is my plan… I want to build it as I envision it
I want to be the contractor, and simply hire out the resources needed to complete my idea
I don't want to be sold anything, I am empowered to build it as I envision it!
I love the DIT spirit, but in various situations I want a DIY option
DIT Thinking:
Designing and developing software is often a collective responsibility. Versus operating in a silo'd manner, a certain level of idea sharing, development and adaptability is often desired for creating innovative, new software products and services. In many ways, it depends upon leveraging the input talents and skills of a broad team. This can lead to various benefits, such as creating more business resiliency by reducing various risk to any single entity and often, at a better price point for the collective. It also fosters an improved environment through the sharing of knowledge, doing-more-together, and improving collaboration. As a result, the collective is empowered to communicate better, reduce costs and deliver software in a meaningful way.
DIY Thinking:
"For The Things We Have To Learn Before We Can Do Them, We Learn By Doing Them…" (Aristotle)
As its name implies, it deals with building and repairing various objects independently, with no professional assistance. DIY thinking is driven by a variety of motivating factors including cost/ economic benefits, a desire to learn more and helping to design and integrate a product from the inside-out.
Have an itch? A spark? An idea?
Maybe you need to scratch that itch, ignite that spark or dream of creating that idea. The Developer's Help Desk is here to guide the way.
CU*Answers is a cooperative. We're member owned, and our member-owner's success is our priority. The cooperative spirit is a do it together endeavor. All members of the cooperative chip in and through shared resources, we all succeed. But this also means that the network has to manage resources and priorities. Sometimes you have to go your own, DIY, way.